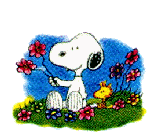 All About Me!!
My name is Angie Hardin. I grew up in Midwest City, Oklahoma and came to Weatherford to attend Southwestern Oklahoma State University. I graduated many years ago with a degree in Elementary and Early Childhood Education. I have been teaching second grade at East Elementary for the last nine years. I have four great kids! Tiffany works in the home health field, Hillary teaches 1st grade at Nance Elementary in Clinton, Jarred works as a equipment operator, and Jayce works on Wind Turbines.
The success of my student's is very important to me. I will work to create an environment that is a safe, positive place where all students can succeed academically and socially.
Feel free to contact me anytime! I can be reached at 772-3533 or ahardin@wpsok.org.